NoGrid – An integrated modular plug & play solar power system
Solartechno's NoGrid is a revolutionary modular system integrating Li-ion battery, thermal management, and solar panels. The NoGrid is modular, portable, maintenance-free and easy to install and use.

Why the NoGrid ?
Disadvantages of traditional off-grid:              
Custom made – designed & made-to-order for a specific application

Made of many different components

The installation requires qualified personnel

on the construction site

Large Battery banks needs to be hosted in a building

Not flexible – once installed the system is

difficult to scale up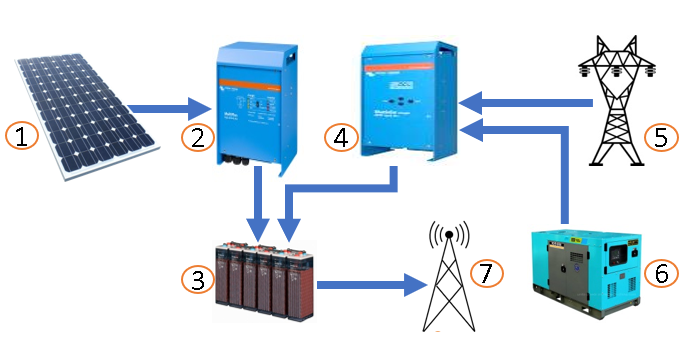 Advantages of the innovative NoGrid solution:
Modular and plug & play
Scalable – The modules can be connected to each other to create a solar generator of whichever required size
Assembled-to-order – no need of engineers for the design and installation
All the system components are all included in a single sealed element
Installed directly on the back of the solar panel – no need to host batteries and electronics in a separate building
Maintenance free (no moving parts)
Very low operating costs
Higher reliability and fail safe – in case of failure of one module, the rest of the system will still work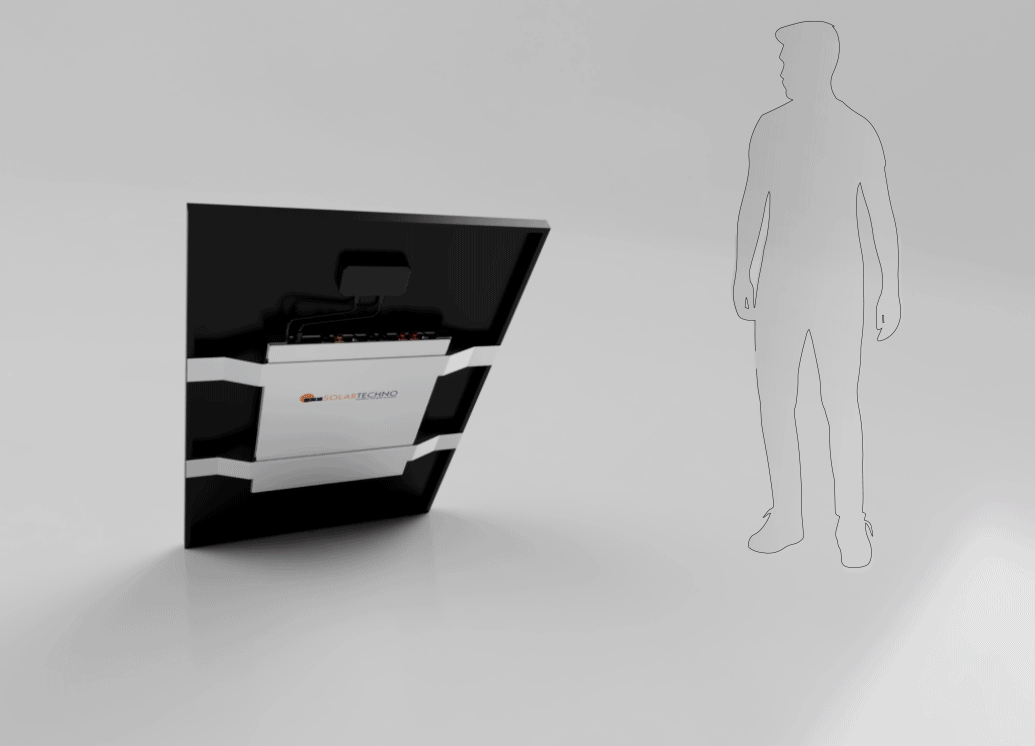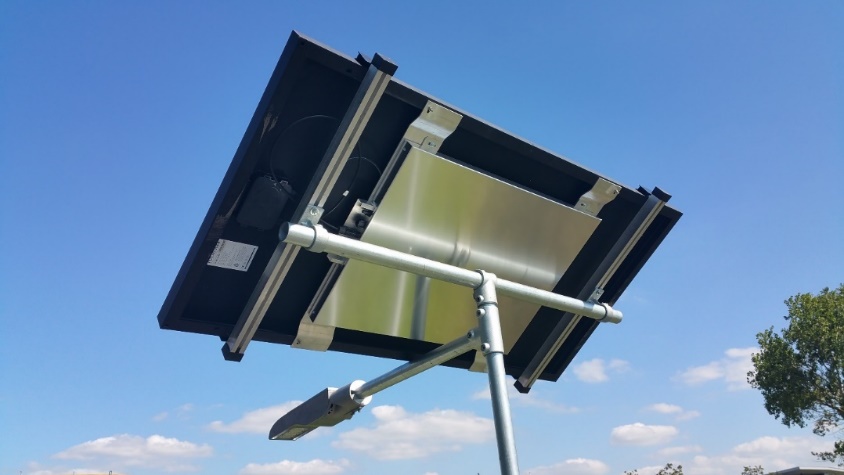 1 NoGrid Battery powers this 30 watt, 4000 lumen lamp post for 3 days autonomously (tested).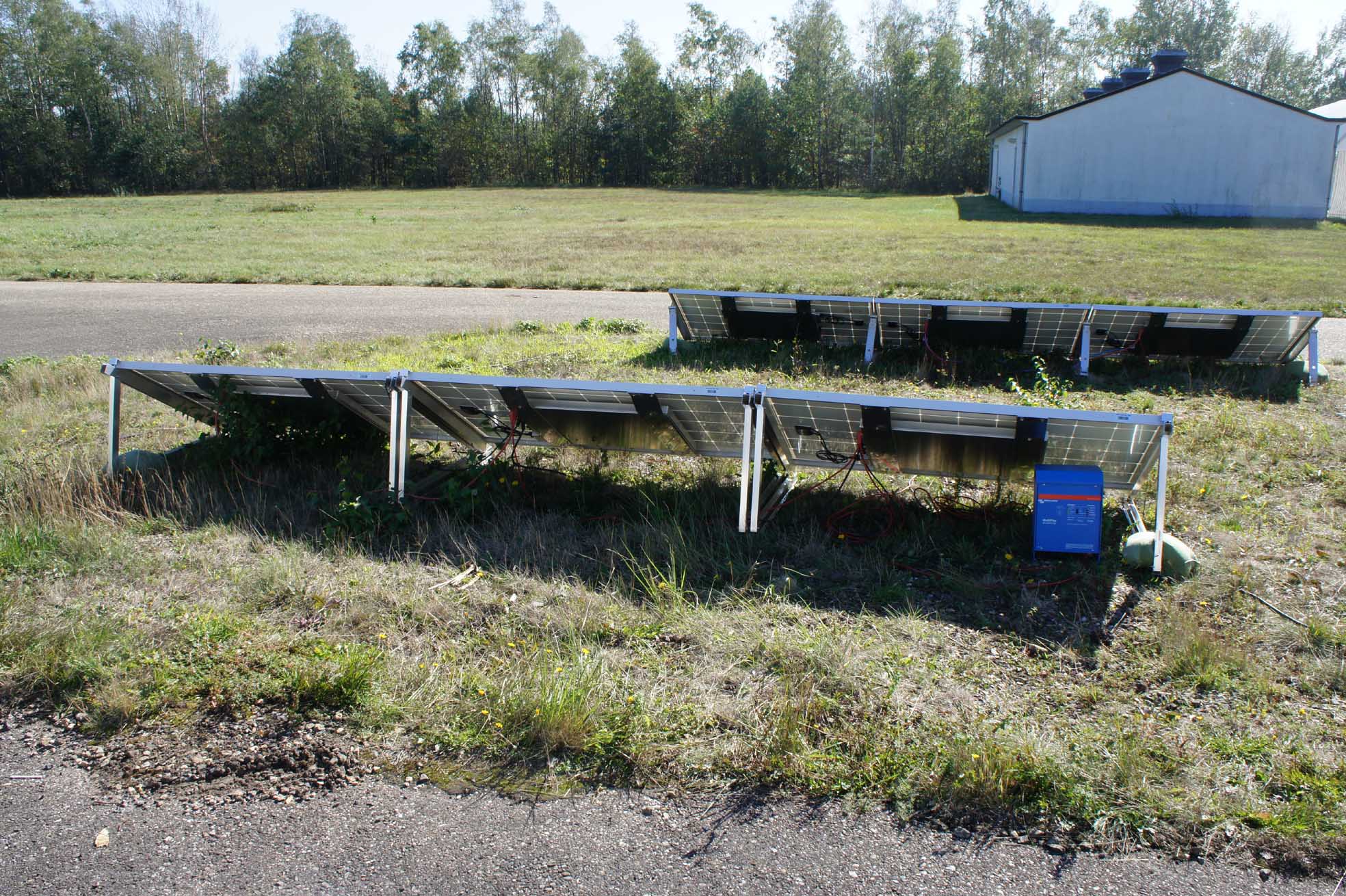 System of 6 NoGrid Batteries with inverter. The system produces 7.2 kWh and a maximum output of 2 kW.
NoGrid technical features              
The product is water and dust tight, and the cooling system is based on a revolutionary concept that makes it practically maintenance free. NoGrid has proven operation from -10 °C to +55 °C and 85 °C solar panel temperature.
Self-contained in aluminium box water and dust tight (IP65)

Cooling system based on a revolutionary concept that eliminates any moving parts – practically maintenance free

1 kWh of available storage capacity and 500 W of continuous power

Designed to work in hot climates from -10°C to +55°C ambient and 85 °C solar panel temperature

Long batteries life in the order of 10 years

Compatible with 90% of commercially available solar panels

"

Hot swap" functionality: storage and power capacity can be added (or removed) without switching off the entire system

Can also be recharged by diesel gensets, wind turbines or from the grid 
Panasonic cells are used, providing superior quality and lifespan.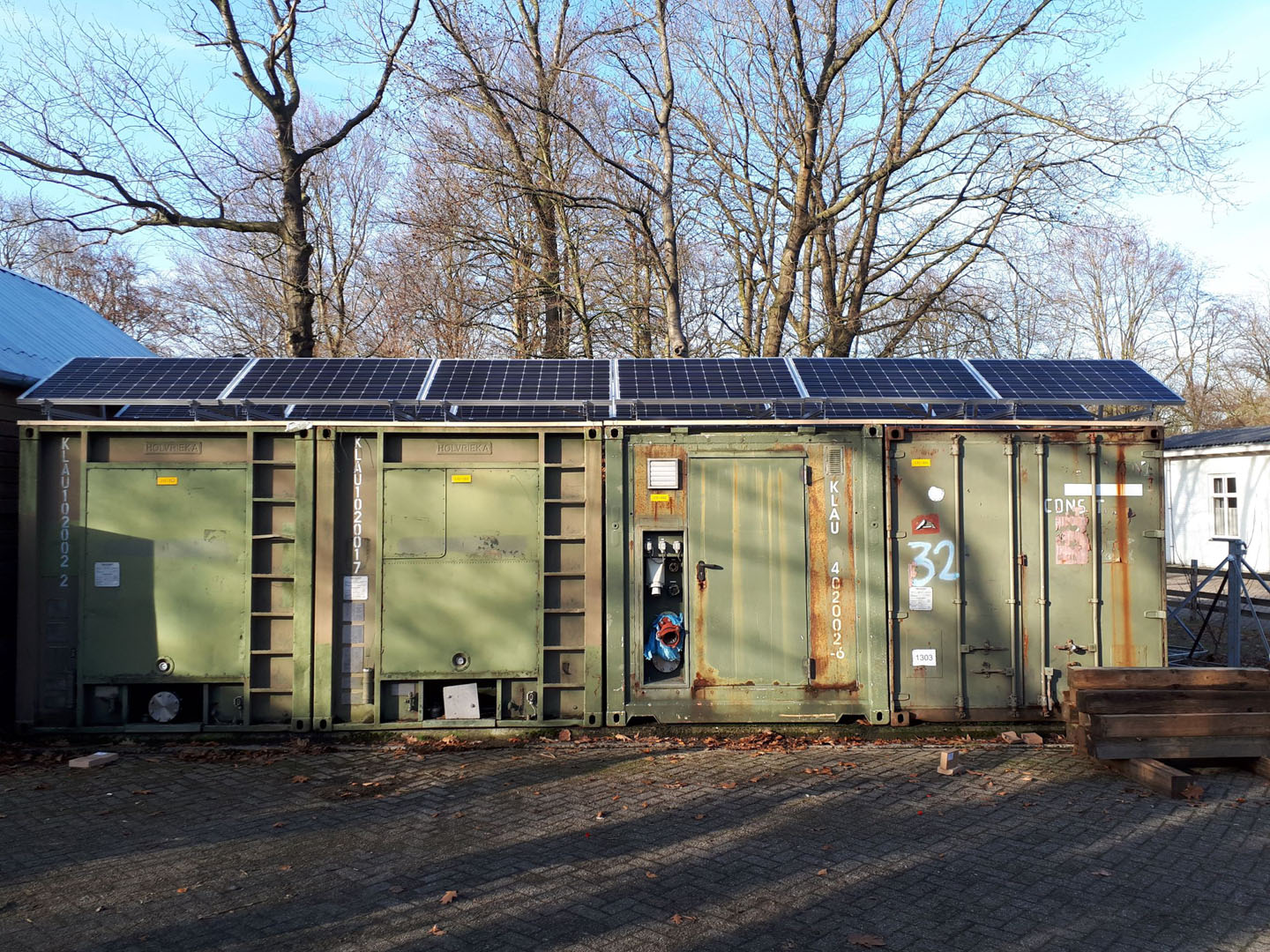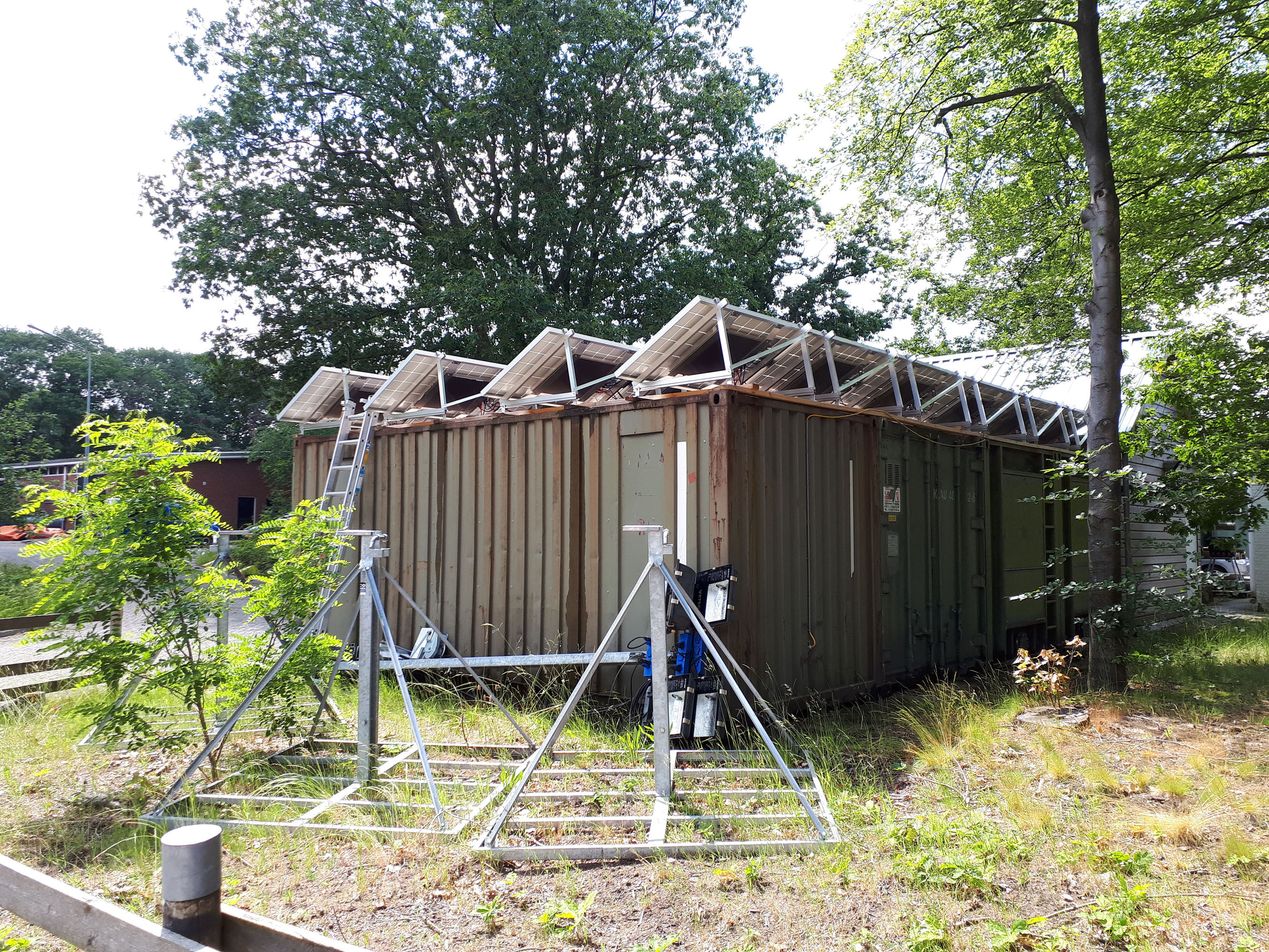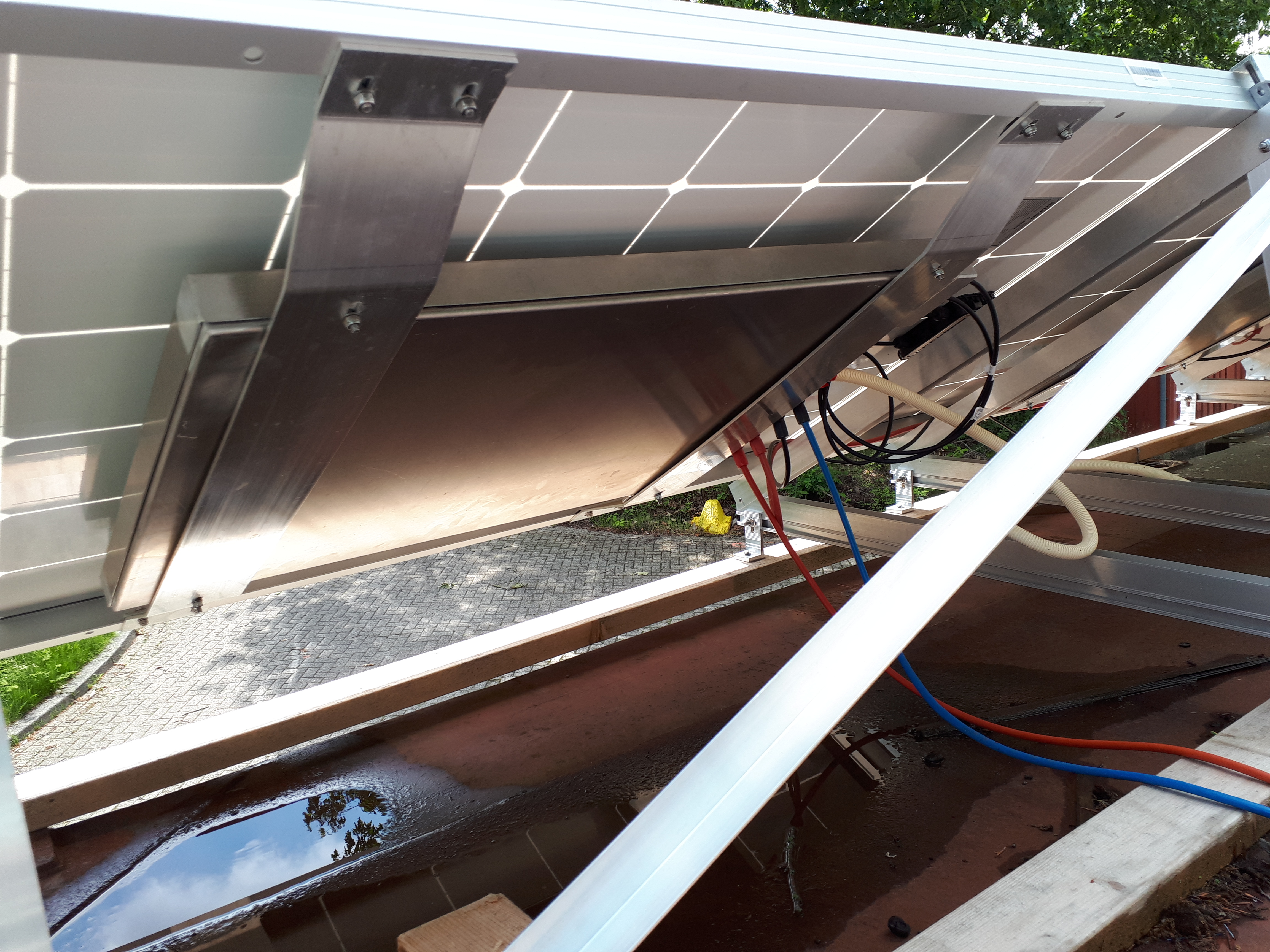 System of 24 NoGrid modules: 12 kW maximum output, 28.8 kWh battery capacity.