OUR VISION
Making solar energy available for everybody around the world
Approximately 1.6 billion people still have no electricity. Connecting such population to the main electricity grid is often not economically or technically feasible.
Our mission is to make solar energy available for everyone, everywhere, even in remote areas without a grid connection, while removing the need for polluting diesel generators.
Solartechno Europe B.V. has been constantly innovating, working on solutions to empower the emerging regions with a reliable and sustainable electricity source, in addition to further driving the growth of green energy in Europe and other developed regions.
Founded in 2009 by Marco Ghirardello, Solartechno Europe B.V. started as trader in photovoltaic components to soon grow into a developer and installer of bespoke turnkey off-grid and on-grid photovoltaic systems. Since then, upon receiving various grants from the European Space Agency (ESA) and the Dutch government, Solartechno has developed a novel off-grid product called "NoGrid", which is now commercially available. Future innovations are underway and will hit the market in mid-2019.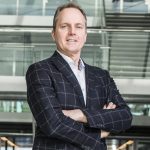 Marco Ghirardello
Our primary team and associates, headed by Marco Ghirardello, bring a wealth of industry experience in the form of extremely dynamic and talented professionals. We are well-versed in the fields of power electronics, photovoltaic systems engineering, design and installation, off-grid project management and consultancy services with over 40 years of experience combined.
Marco Ghirardello began working in the renewable energy industry as a business development manager at Shell Solar in 2002. Besides managing Solartechno, Mr. Ghirardello routinely advises Other companies various investment banks and investment funds in the area of photovoltaics. Mr. Ghirardello holds a full-time MBA from SDA Bocconi School of Management and a Master degree in Aerospace Engineering. 
Solartechno Europe B.V. is an Alumnus of ESA Business Incubation Centre Noordwijk 2016