Our presence in the world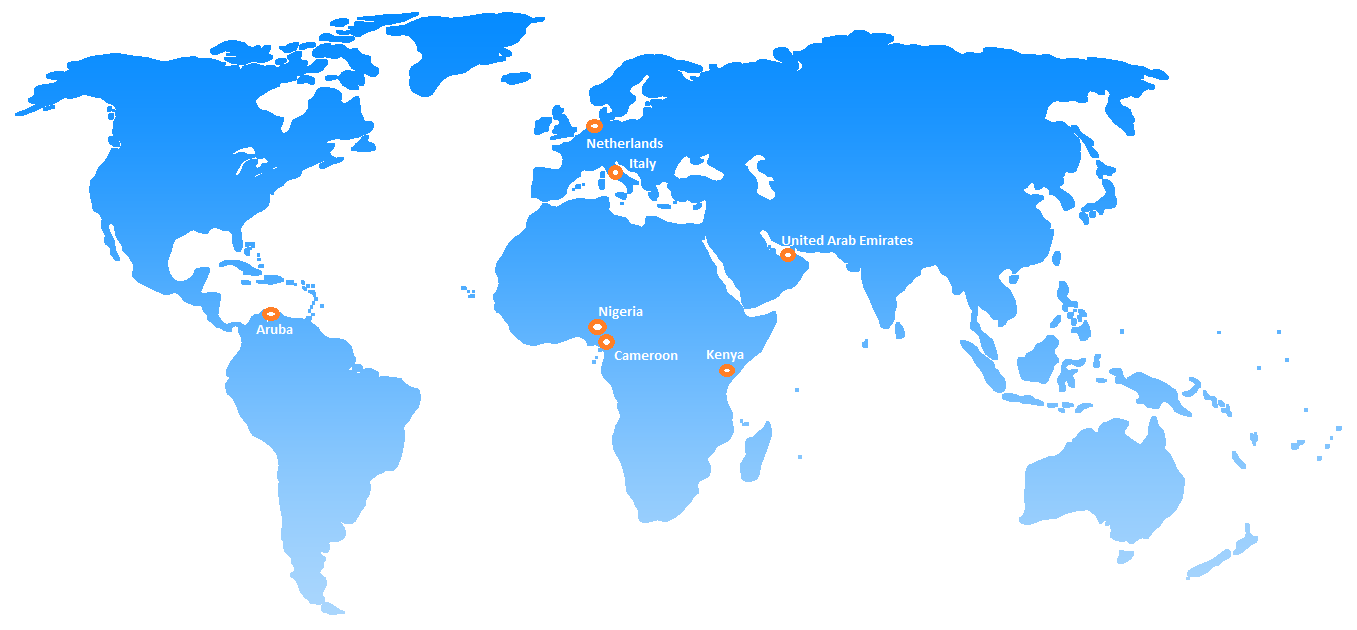 We have a global presence and are continuously looking to expand to cater to all kinds of needs. Some of our projects have been mentioned below. To know about the rest of the projects that we have carried out, please contact us.
JANUARY 2019, NETHERLANDS: LARGE MODULAR OFF-GRID SYSTEM FOR DUTCH MINISTRY OF DEFENSE.
The second generation of NoGrid Modular off-grid systems was installed at a Dutch army base. 24 modules were installed in parallel, creating a 28.8 kWh battery bank, with a maximum output of 12kW. The system can easily be adapted for different energy needs thanks to its high modularity.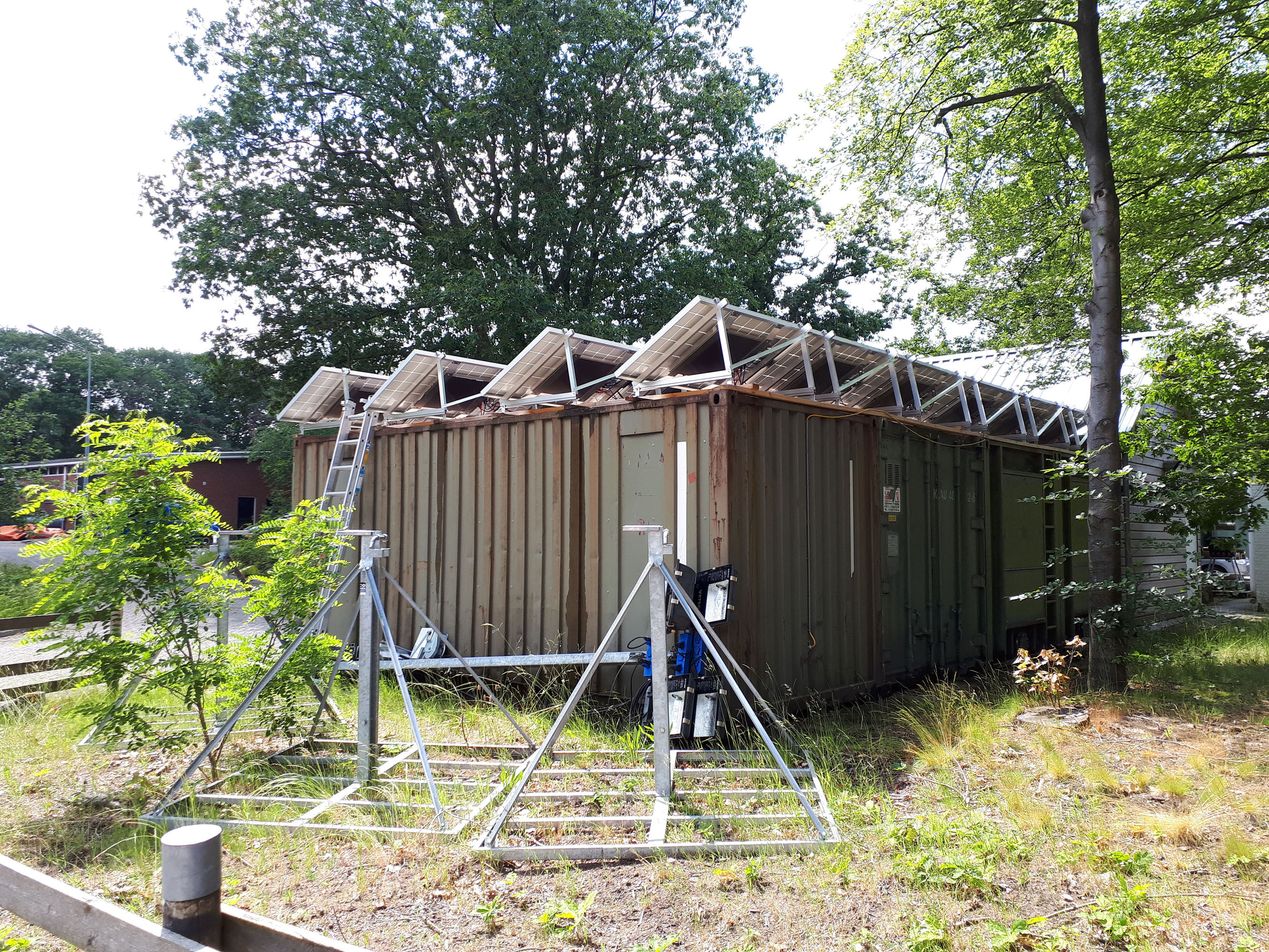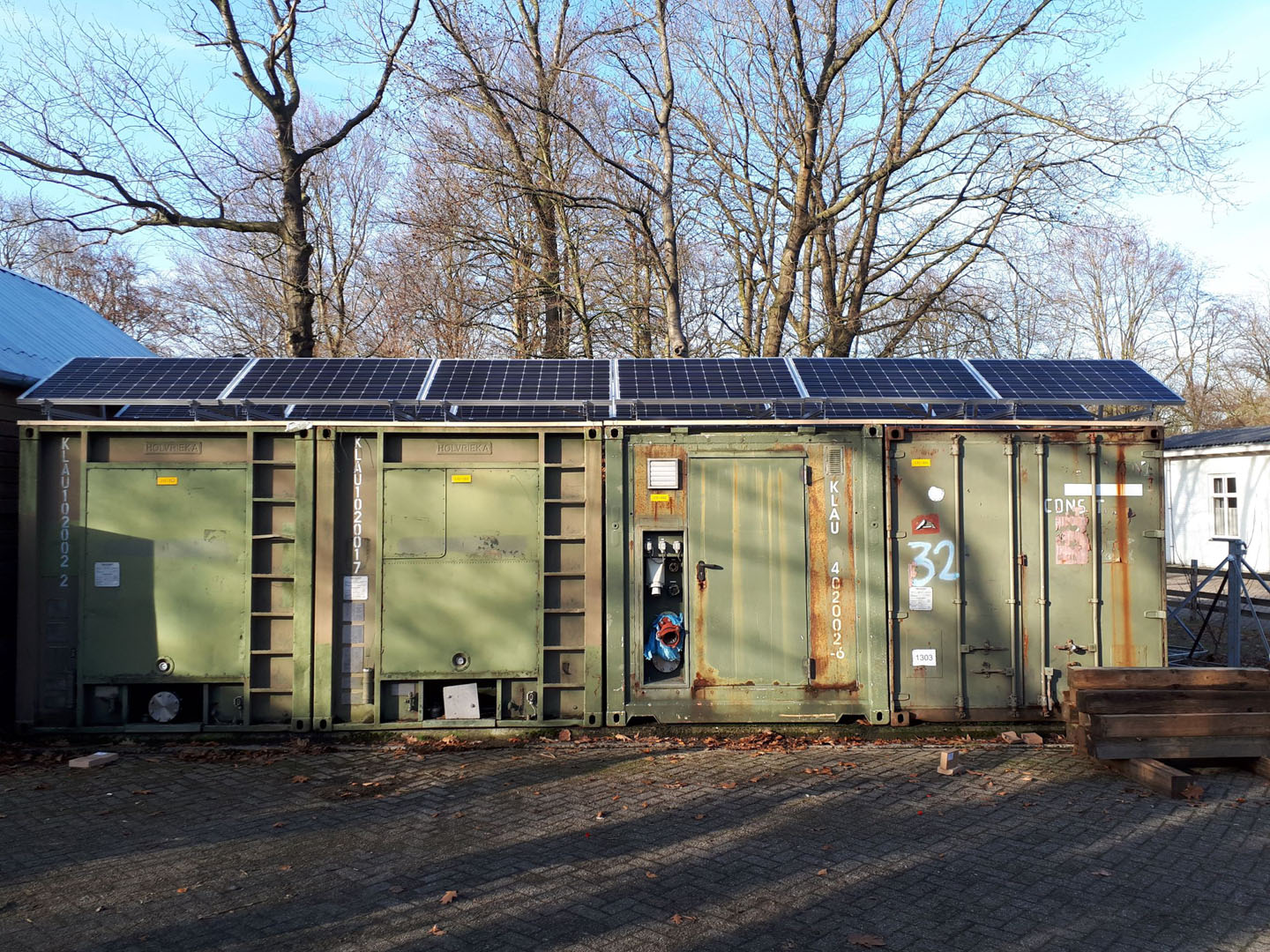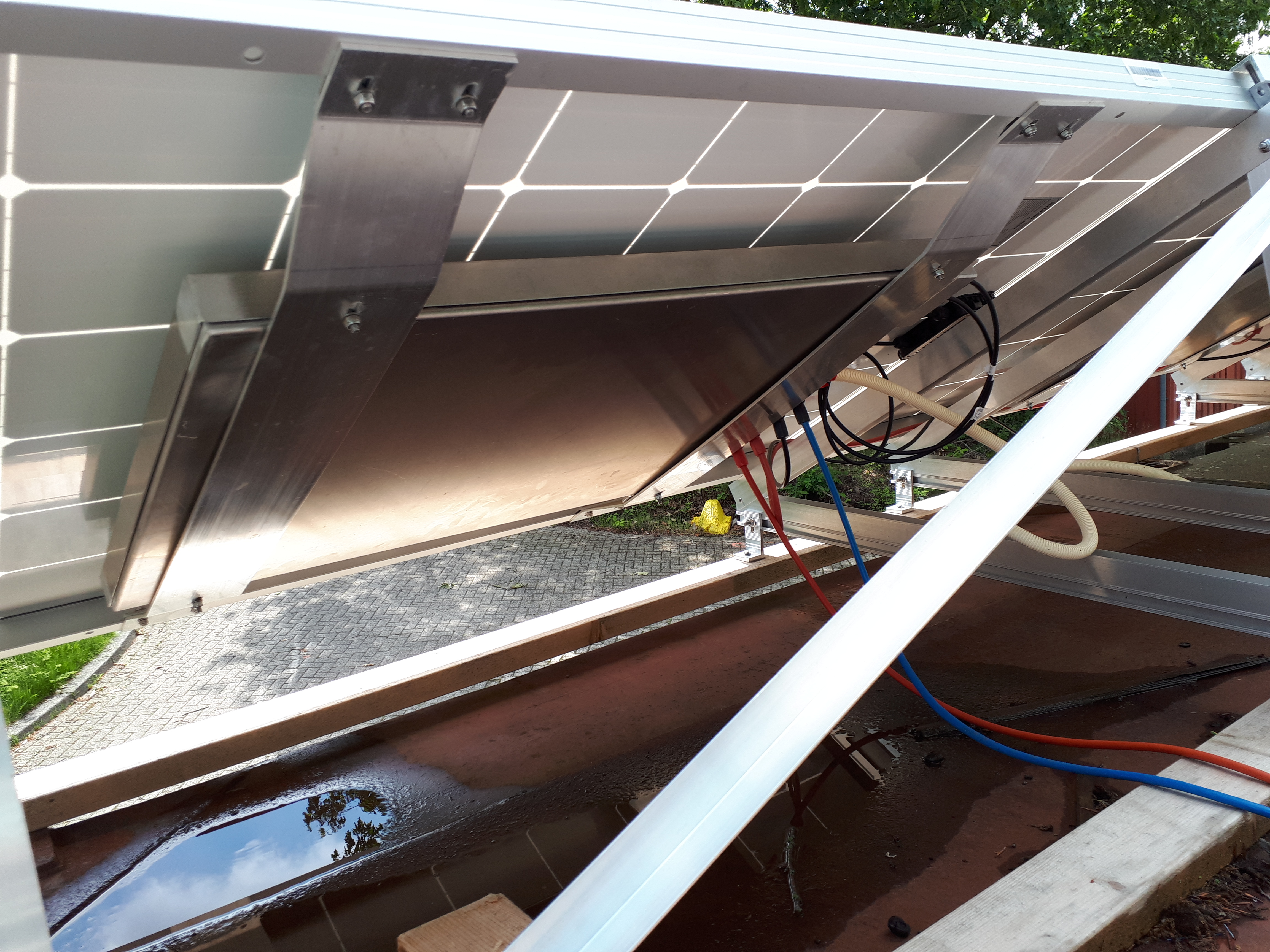 AUGUST 2018, NETHERLANDS: HYBRID SYSTEM FOR AN INDUSTRIAL FACILITY
What better than charging electrical vehicles directly with solar energy? This is just what we are doing for the new showroom of a Hyundai Nissan car dealer. In this system, recycled batteries for electric vehicles are used to store the excess of electricity supplied by solar panels. This system is comprised of 375 solar panels, delivering a power of 135 kWp. It also includes a 30 kWh of battery storage composed of battery cells of 4 Mitsubishi Outlander PHEV car, 2 ABB inverters, and 3 Victron Energy battery chargers.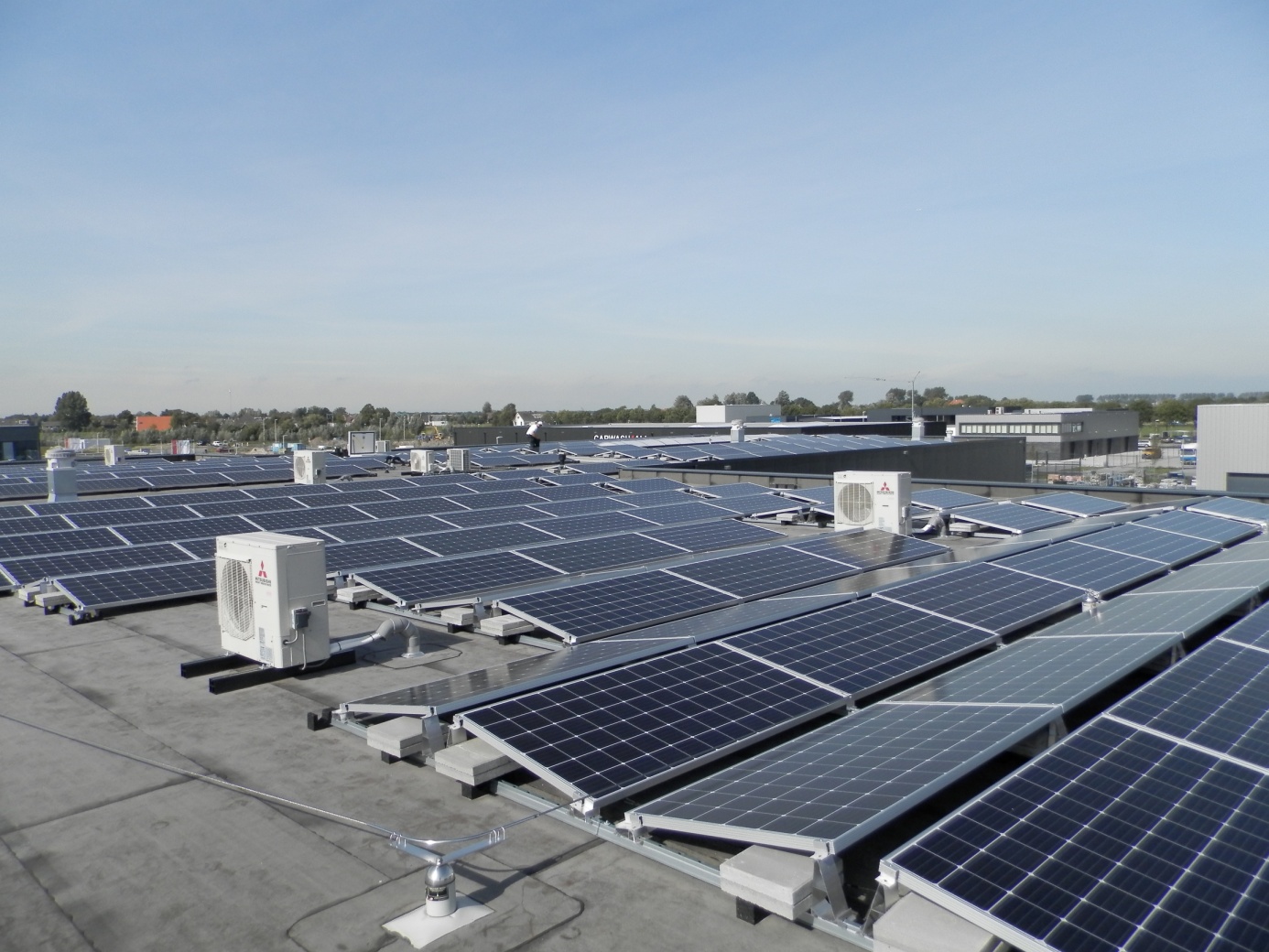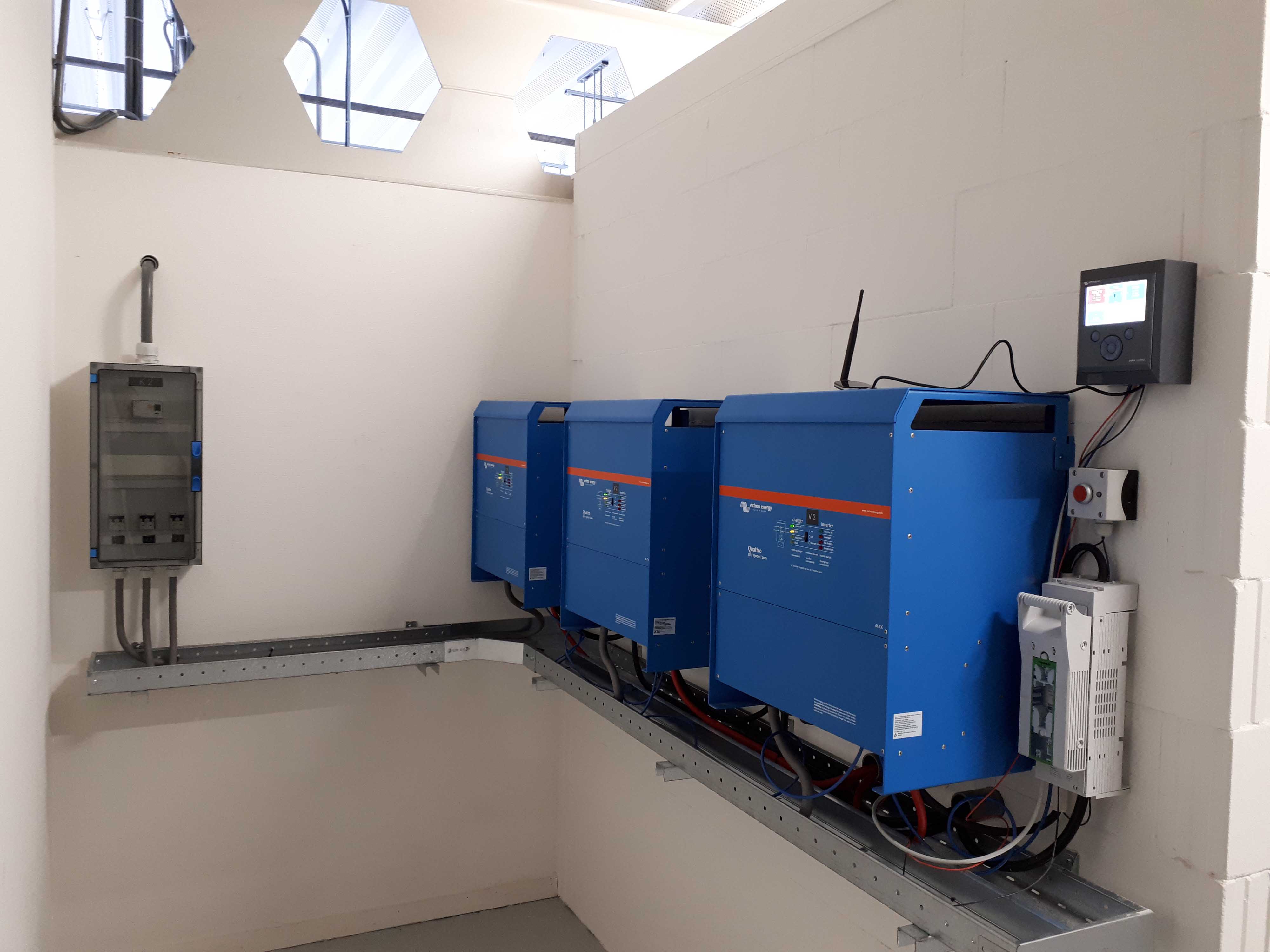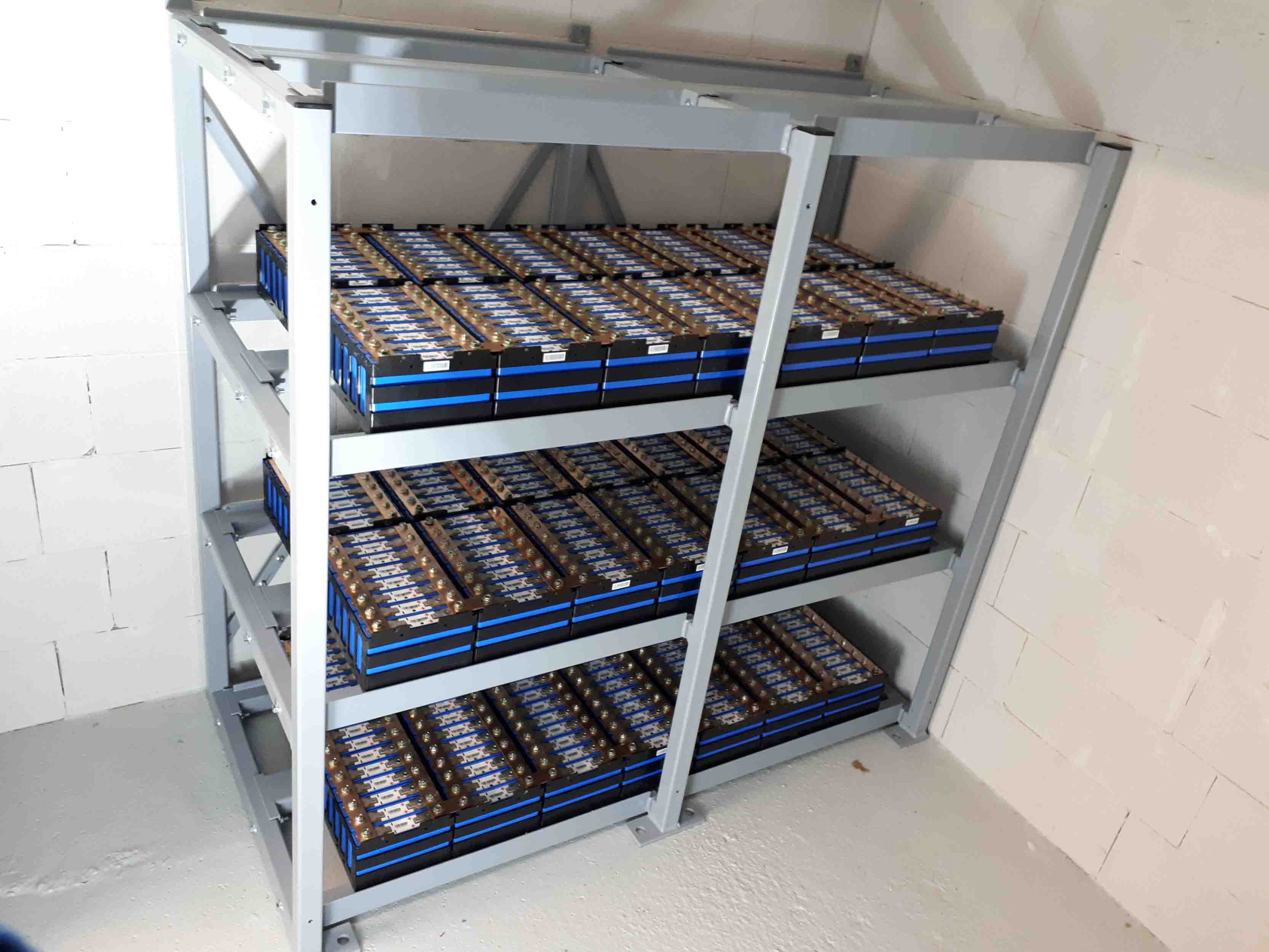 MARCH 2018, NETHERLANDS: MODULAR OFF-GRID SYSTEMS FOR THE DUTCH MINISTRY OF DEFENSE
Our newest product, the NoGrid, was installed at the Smart Base Fieldlab, an installation of the Dutch Military Forces dedicated to the testing of new technologies. Ensuing a successful experimental program, a follow-up order has been awarded to our company in mid-2018. To know more about NoGrid, don't hesitate to get in touch with us.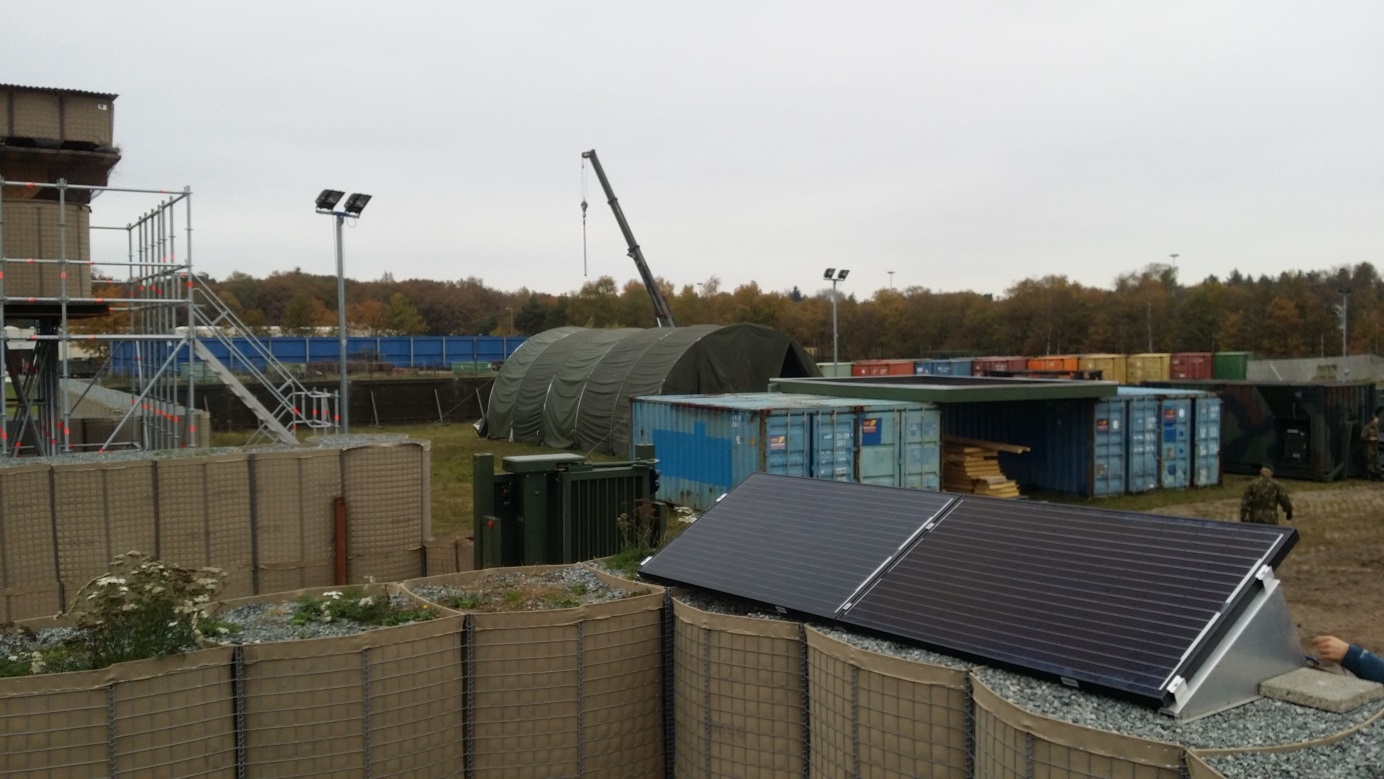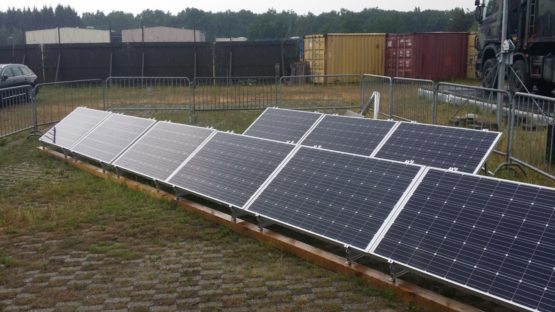 SEPTEMBER 2017, WEST AFRICA: HYBRID SYSTEM FOR A TELECOM OPERATOR IN NIGERIA
Solartechno designed and supplied turnkey 10 hybrid systems for powering 10 GSM base stations, for a Nigerian telecom tower operator. These systems are not connected to the electricity network but powered by diesel generator. Thanks to the solution designed by Solartechno, the generators will operate at maximum efficiency for a few hours a day rather than continually, providing huge savings and substantial benefits in terms of noise and environmental pollution. Thanks to the professionalism of our consultants and technical specialists, we were able to manage the entire design cycle, from the technic-economic feasibility study, to the definition of the technical requirements, to the installation in the territory (with training in site of the customer's staff). The first of these systems is being installed.
JUNE 2017, ITALY: FULL OFF-GRID SYSTEM FOR A RESIDENTIAL VILLA
A fully off-grid system of 15 solar panels was designed for being installed on the rooftop of a villa in Italy. The system provides a total power of 4.5 kWp and includes a battery bank of 7.3 kWh capacity and an inverter with a power of 8 kVA, making it ideal for private users who want to be fully independant from the electricity grid.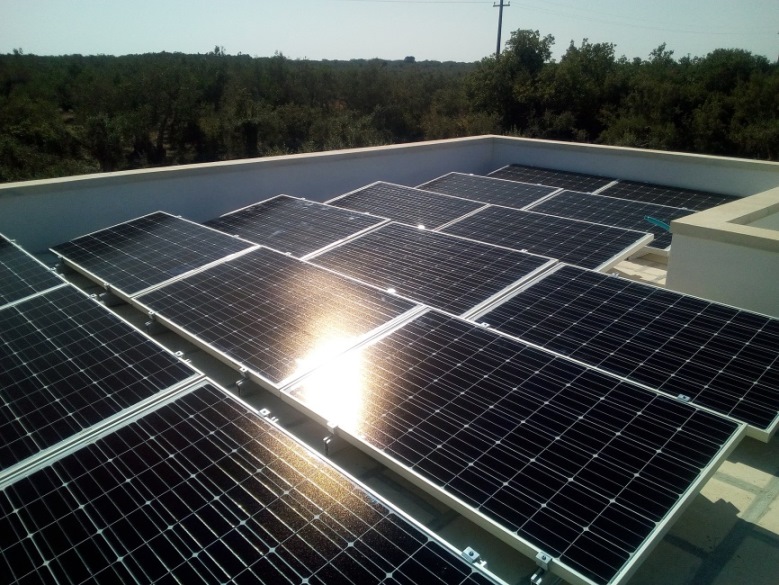 JUNE 2017, MIDDLE EAST: OFF-GRID SYSTEM FOR A GREEN HOUSE IN SHARJAH, UNITED ARAB EMIRATES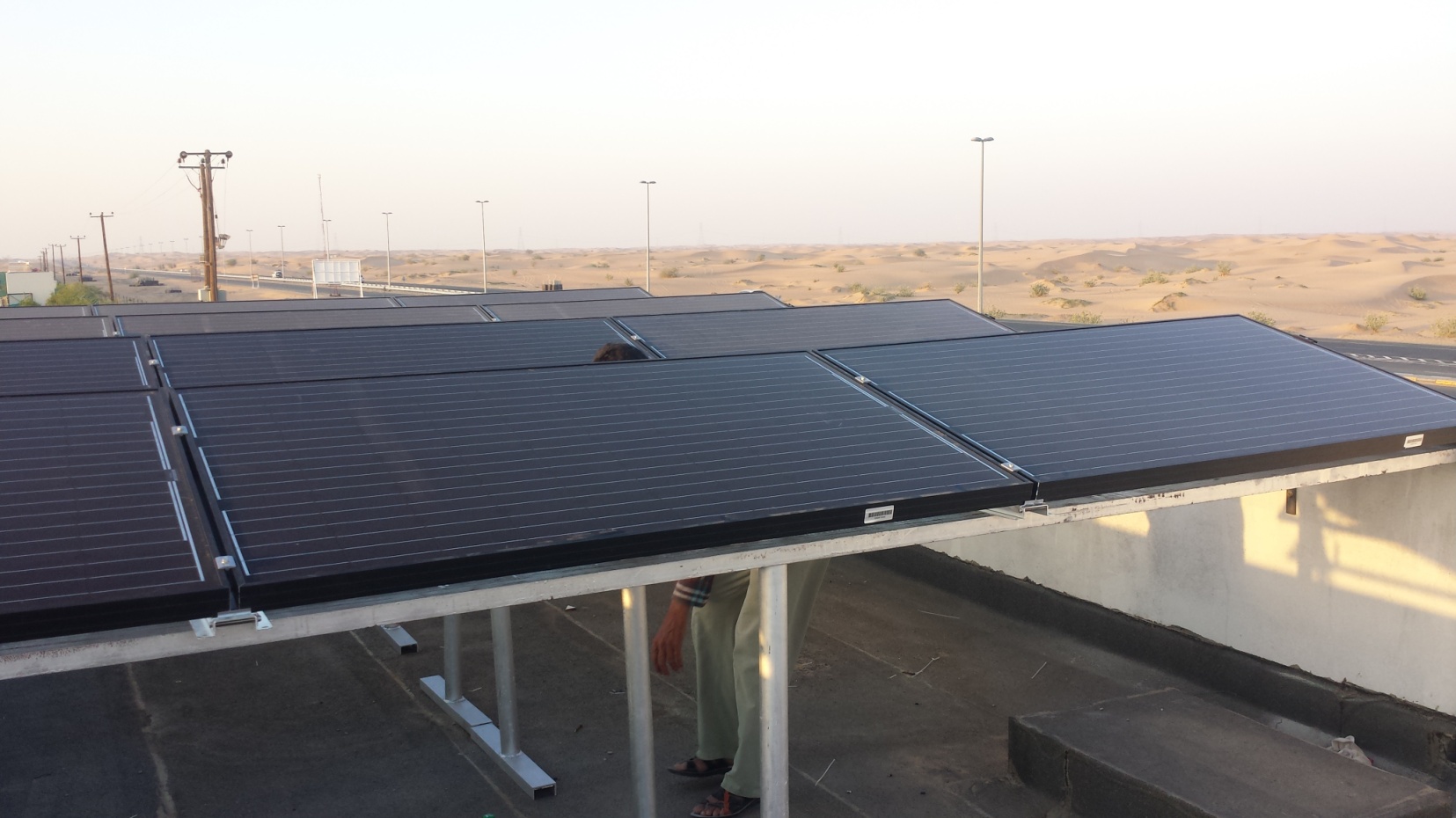 We developed an off grid, solar powered cooling system for a greenhouse and it was installed with the help of our local partner. 48V DC 1000W 12 solar panels 12kWh batteries
MAY 2017, CENTRAL AFRICA: HYBRID SYSTEM FOR AN EDUCATIONAL FACILITY IN CAMEROON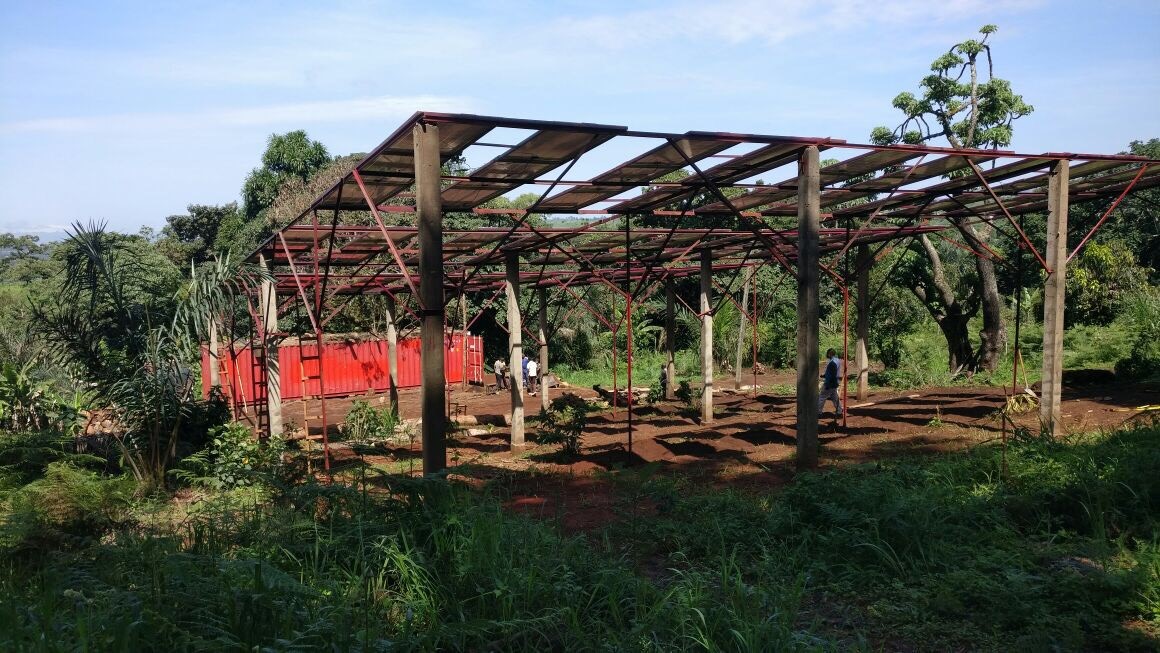 We designed, engineered and installed a hybrid system making use of 90 solar panels to provide a total power of 24kWp . This photovoltaic system provides electricity to a high school (under construction, in the picture above) in Cameroon and has been installed with the help of the local community. The energy storage is based on a lithium ion battery bank with a capacity of 50 kWh. This system uses diesel generators that act as backup power.
AUGUST 2010, NETHERLANDS: OFF-GRID SYSTEM FOR A CEMETERY
Our experience in off-grid systems dates back to the 2010. In that year, we designed and installed a system consisting of three solar panels on a 4-meter-high mast.
This installation powers a pump ensuring that the cemetery groundwater remained below a desirable level. As usual for off-grid systems, excess solar energy is stored in batteries to keep providing power when there is a shortage of solar energy.